.
Zach Snyder's super
Dawn of the Dead
remake (which turns eight years old in a couple of weeks can ya believe it) was on television the other day and I couldn't help but get sucked in for the thirtieth time. It's so good! And also, so filled with attractive gentleman. If you're gonna get trapped in a shopping mall at the end of the world, there would be worse fates than being stuck there with these guys is all I'm saying. (I'd also like Sarah Polley to be there, but for different far less prurient reasons.)
Anyway if the zombie-pocalypse were happening I don't know that I'd bother marrying anyone - it would just become a big ol' fuck-fest until the end, if you ask me - but for the game's sake let us pretend...
You've got Jake Weber, Michael Kelly and Kevin Zegers there alongside you. Which would you pledge whatever little bit of forever is left to, which would you sneak off to the backroom for a solitary flesh-fest with, and which would you shove out into the throngs of the undead?
And if you wanna substitute in the guy from Modern Family,
by all means; he seems to know what he is doing.
.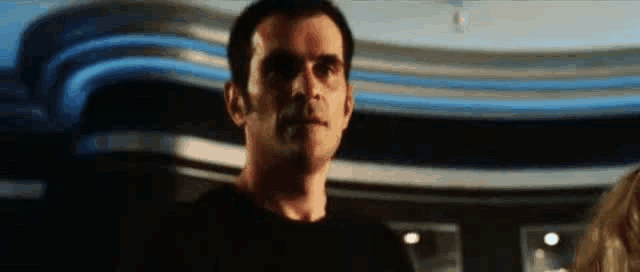 .