.
Because I haven't made enough work for myself today covering my favorite male nakedness in the movies (not to even mention the other four days of endless excess we've already seen), I felt I really had to give a shout-out to the efforts of their small-screen counterparts this year since TV has become a true hot-bed of beefcakery. I'm not going to list all I could because honestly inside my brain right now is the part where James Brown collapses on stage and they wrap the cape around him, sweat flopping onto the front row, seriously. But I had to give a little bit of love in this direction, because
damn!
Good stuff. So here's the first five I thought of.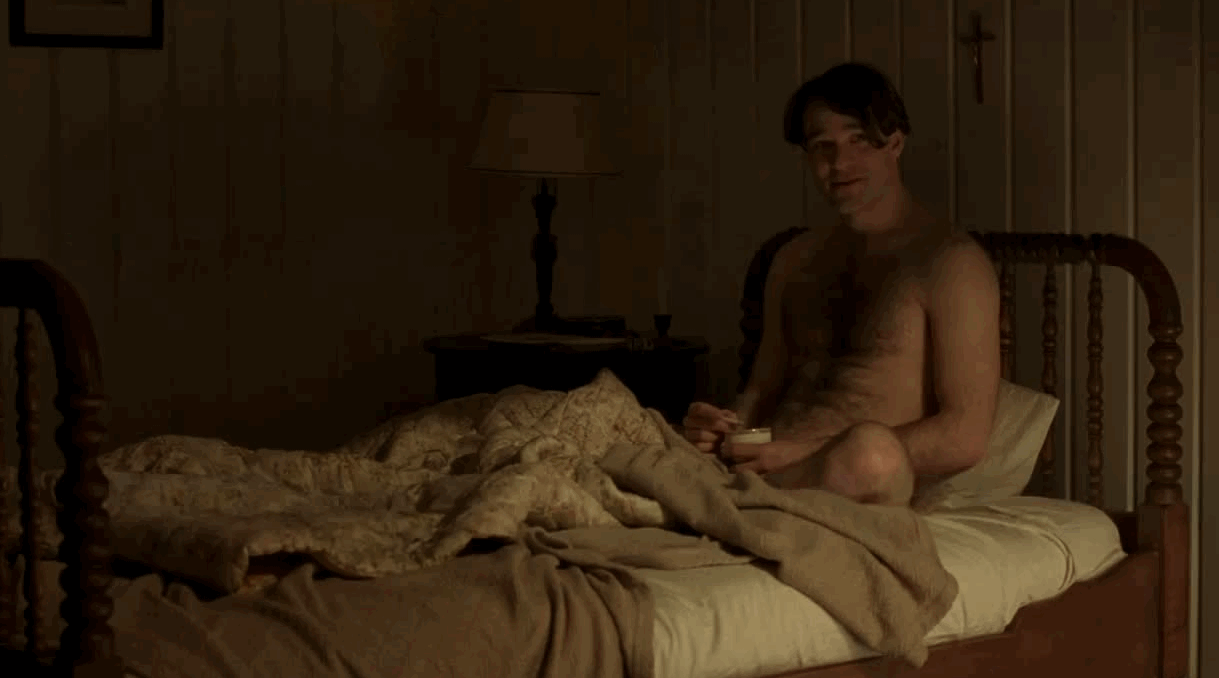 Charlie Cox
on
Boardwalk Empire
- He gets bonus points for making out with Thomas on
Downton Abbey
, but he doesn't really need the bonus because oh my god I love furry little Charlie so much. See
more here
and
here
.

Thomas Jane
,
Hung
- He sent the show off with a bang, i.e.
a reveal
of a dick so large they couldn't even fit the whole thing in frame. See everything over
here
and
here
and
here
. And bless him for
this
.

Jake Gyllenhaal
,
Man Vs. Wild
- Hey I didn't get to include him otherwise (he kept it all on in
Source Code
, the bastard person) and a celebration of gratuity without Jake is no celebration at all.
See a bunch here
.

Jason Momoa
,
A Game of Thrones
- Another cast full of hot pieces we appreciate (
Hey there, lil' Alfie Allen
) but Khal Drogo wins the crown this year. Let's hope that Richard Madden and Kit Harington and Nikolaj Coster-Waldau bring it this next season. See more
here
.
(And here's where I admit I just realized I forgot to include Momoa's
Conan the Barbarian
on the list of movie gratuities this year - I told you there'd be ones I forgot! See some shots from that movie
here
and
here
. Twas super foolish of me to forget this one. He might have even placed in the top 20 had I remembered him. Sorry, Jason!)
Alright feel free to tell me in the comments about
all the TV dudes I've not named here, I know there are lots.